2 Port Foldable Fast Wall Charger Universal Adapter 5V2.4A USB Wall Mount Charger
Product Detail
Product Tags
Detail Information

Product Name:

Universal Adapter

Item No:

APS-CA1004(Universal Adapter)

Material:

ABS&PC

Color:

White/Black/ OEM Color Service Is Accepted

Input:

AC100V-265V

USB A1 Output:

2.4A/5V

USB A2 Output:

2.4A/5V

Socket Output:

>2000W

Output Power:

12W(total)

Output Interface:

2x USB

Key Function1:

Universal Power Adapter

Key Function2:

Compact 12W Certified Wall Charger

Key Function3:

Travel Adapter With Dual USB Charger Adapter

OEM&ODM:

Acceptable

High Light:

2 Port Foldable Fast Wall Charger

,

5V2.4A Fast Wall Charger

,

5V2.4A USB Wall Mount Charger
Product Description
2 Port Fordable Wall Mount Charger Usb Wall Charger Universal Adapter Changable Plug Eu/Us/Aus/Uk 5v2.4a
Overview
2 Port USB Wall power adapter Plug fits for iPhone plugs iPhone X XS MAX XR 8 7 6 Plus, iPhone 6s wall adapter, iPhone 6 block, iPad Box, Tablet, Samsung Galaxy S10e S10 Plus S9 Plus S8 Plus Note 9 Note 8, Google Pixel 3 XL 2 XL, Nexus 5X 6P, OnePlus 6T 6 5 3 2, LG G8 G7 V50 V40 V35 V30s G6 ThinQ LG Stylo 4, HTC, Moto Z3, Nokia 6 mobile charger, Blackberry, Sony, MP3 MP4 player, digital camera, Bluetooth speaker and all USB plug in charged devices. Dual USB Port Plug wall charger, allows you to charge your iPhone and iPad at full speed simultaneously. You don't have to have 2 separate single USB charging adapter. Max. 5V / 2.1 amp USB Plug, 85% faster than conventional dual USB plugs, more time saving. This samsung galaxy s5 portable battery charger with output short circuit protection, over-voltage, over-current and over-charging protection. Compact, Phone Plug Adapters, perfect for sharing with your families and friends.Modern color and stylish appearance, perfectly match with your phones to express your personal style. Smart IC Technology, the phone chargers adapter can automatically adjusting optimal current output according to different devices to ensure the fastest charging. Fire-proof ABS material is perfect for heat dissipation, drop protection, smudge proof, corrosion and scratch resistance.
Specifications
Specifications

Model No

APS-CA01004 (Universal Adapter)

Technology

Fast Charge,

Plug

US/EU/UK/AU/ plugs

Input

AC100V-265V(Standard)

Contact us for more wider range.

Output

12W

USB A1/A2 5V 2.4A(Total)

Socket: 8A Automatic recovery fuse

Efficiency(Full load)

>80%(USB)

Safety Protection

Over Voltage Protection

Over Current Protection

Short Circuit Protection

Over Hot Protection

Burn in

100%

MTBF

5000hours
Features
1. Dual USB portWall Mount Phone Charger
2.Fordable US plug and changable EU/UK/AUSUniversal Adapter
3. 5v2.1a USB A Compact fast charger
4.12W power supply adapter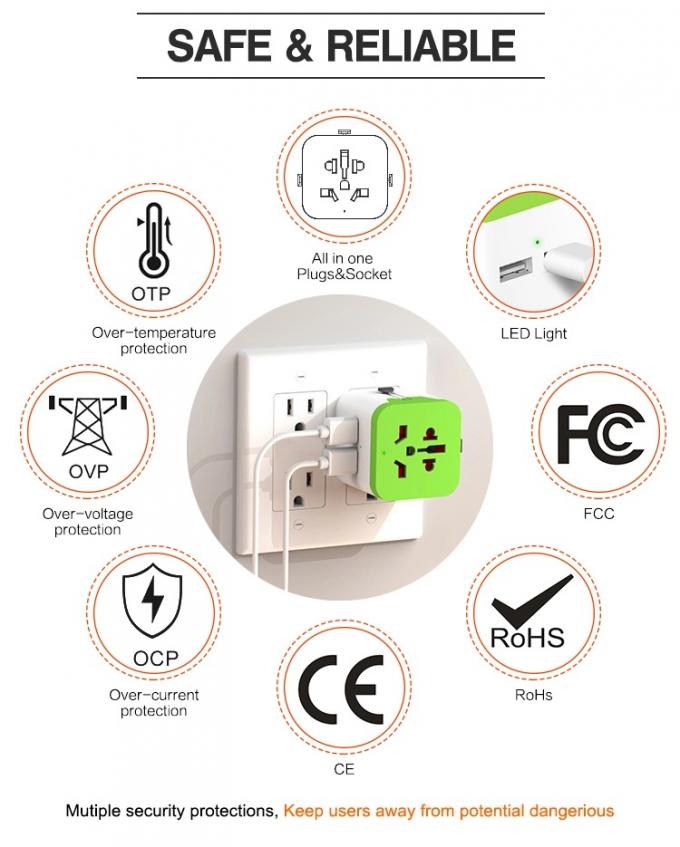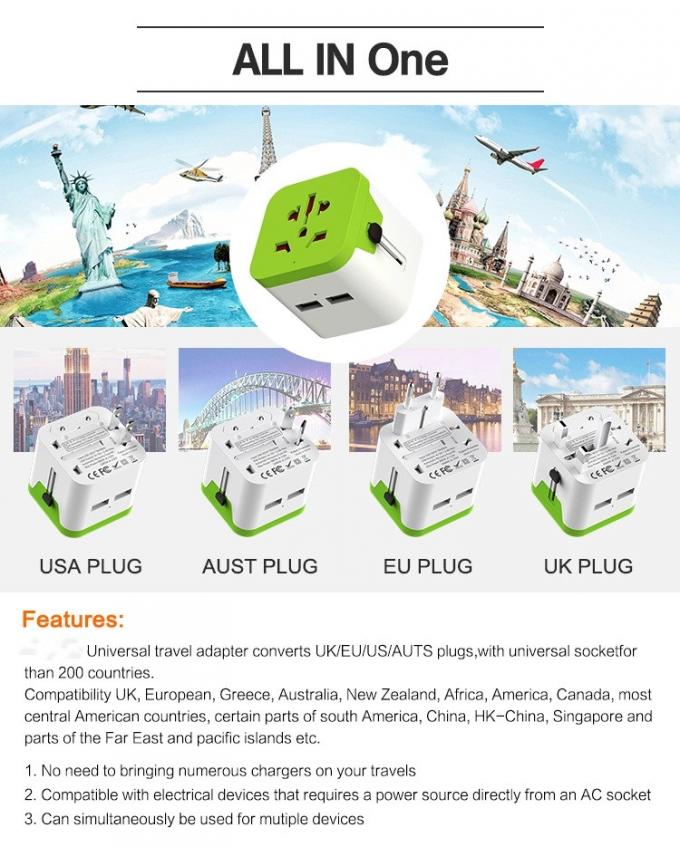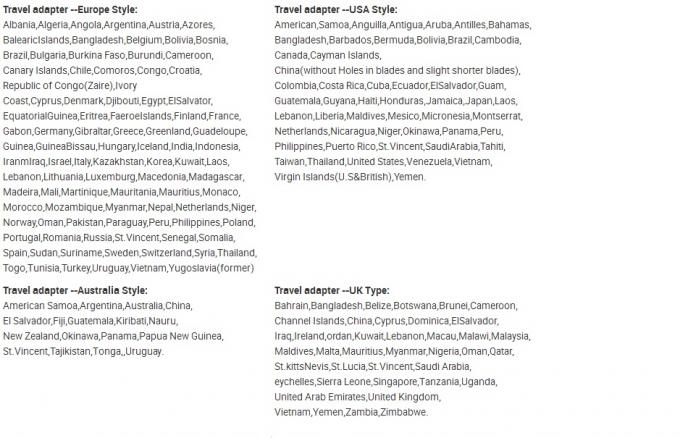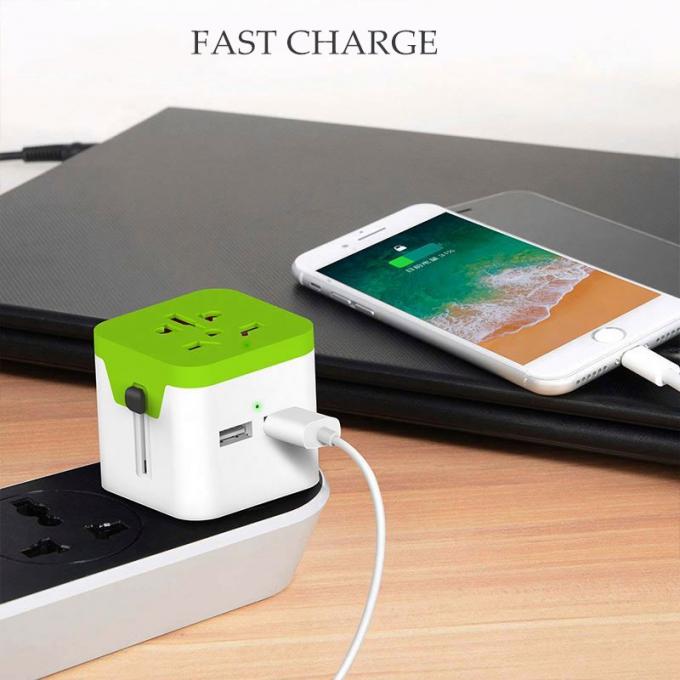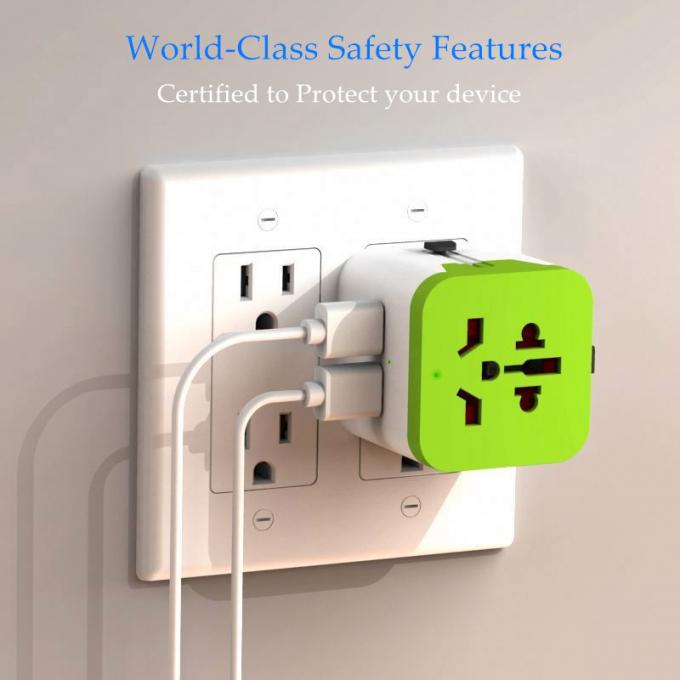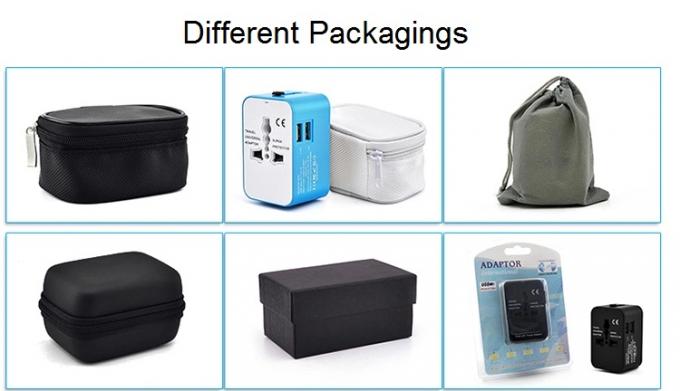 Why Choose us
1. 10 years OEM&ODM factory experiences in Power solutions.
2. Licensed MFI Apple factory
3. Specialized in Mobile Phone Accessories,including Apple MFi car Charger, iphone charger, Wireless
Chargers, wall charger, laptop power supply adapters and so on…
4. Strict QC team control quality
5. OEM/ODM service
6. Small MOQ support
7. Quick Delivery Time
8. Warranty 12 months after-service
9. Continul Technical innovation
Any other concerns, welcome to send your request to email.
Your feedback is the most important for us.
circuit principle
The AC220V commercial power is stepped down by the transformer T1, and then supplied to the charging circuit after full-wave rectification by D1-D4. When the output terminal is connected to the set charged battery according to the correct polarity, if each half-wave peak value of the rectified output pulsating voltage exceeds the output voltage of the battery, the thyristor SCR is triggered to be turned on by the collector current of Q, and the current The battery is charged by the thyristor. When the pulsating voltage is close to the battery voltage, the thyristor turns off and stops charging. Adjusting R4 can adjust the turn-on voltage of transistor Q. Generally, R4 can be adjusted from large to small until the conduction of Q can trigger the thyristor (turn on). The light-emitting tube D5 in the picture of the fast charging station is used as a power indicator, and D6 is used as a charging indicator.
To realize the fast charging function on a mobile phone, three elements need to be met, and all three are indispensable. Charger, battery, charge IC. The charger needs to meet enough output current and output voltage, because the trace of the charger has a large parasitic resistance, if a large charging current is to be achieved, the on-load output voltage of the charger needs to be high
---
---